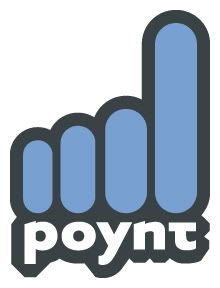 POYNT is a handy little app currently available for the following devices :
iPhone®, Android™, Nokia®, BlackBerry® smartphones, BlackBerry PlayBook™ Tablet and Windows Phone® devices.
and in the following countries :
US, Canada, the UK, Germany, Italy, France, Spain, Australia and India.
It's a FREE app that gives you access to information on nearby Businesses, Movies, Restaurants and Events.
Once you've downloaded the app your homepage will show current weather conditions for your location and a simple to use menu that you just swipe to access the options.
To search for movies on at a local cinema you can select to search by 'Theaters Nearby' (a bit American) , select your chosen cinema and then your chosen movie. You can read a brief synopsis, watch a trailer and view film times, as well as adding the film times direct to your calendar and cinema contact details to your address book. At certain cinemas you can also choose to book tickets for your chosen film there and then from your mobile device.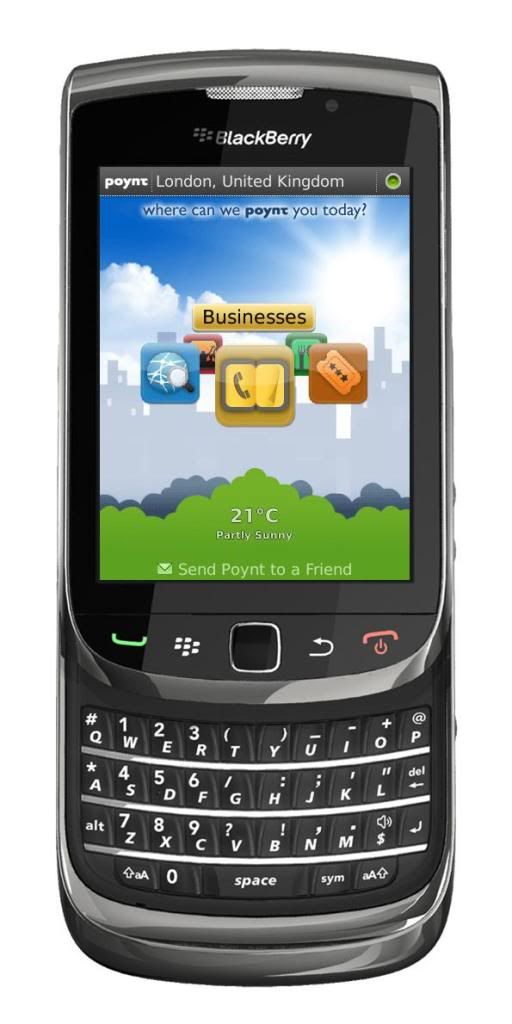 To search local businesses you just enter the type of business or name into the search box and the results are shown immediately. I must admit I was a little sceptical and thought it may only list certain businesses but I searched 'hairdressers' for my location and the one hairdressers and one barbers shop in my village were shown in the results, as well as others up to around 5 miles away (and more when you select 'more').
Searching for events suitable for you and your family is also easy - when I searched for events local to me I came across a 'Mummy Morning' at the Westfield shopping centre in Derby and a Winter Wonderland Luxury Christmas Fair in Nantwich, as well as many others (including 'Big Girls Paradise - a party for big girls and the men who adore them'...hmmm).
If you are looking for a place to eat out then POYNT can find that for you too - all the local restaurants with contact numbers that you can phone phone at the touch of one button or save to your contacts list for later. You can search your current location or enter a different one and you can also search for specific cuisines.