Norwich is known for a number of things. From the Canaries at Carrow Road to Alan Partridge and the University of East Anglia, this little known city is positively teeming with cultural pursuits that far outdo its tired representation in the media. Indeed, scratch beneath the surface and Norwich is a veritable treasure trove of independent shops and eateries that offer the freshest and most reasonable food this side of the south east.
For a whistle-stop tour of the best bits, head to Norwich's famous lanes. Home to a glut of successful independent cafes and shops, many of these establishments have weathered the recession and then some. I've lived in Norwich for five years and have always made the effort to visit as many independent places as possible. I really like the sense of community that comes with living in a small city and by going to the same establishments' I find that fast friendships are formed.
What follows are my favourite places to grab a quick bite.
For the best cake in Norwich by far, check out No 33. Known to have eager punters queuing out the door, No 33 sell really great coffee and truly memorable cake.

What's more, you get served a thick, door-stop sized slab of moist, melt-in-the-mouth sponge that's come straight out of their range cooker, rather than a meagerly dry slice that leaves you desperate for more.
Aside from coffee and cake, No 33 have a really impressive breakfast and lunch menu. I always go for the Welsh Rarebit as it's served with the most heavenly red onion chutney and cheese. However, there are a number of standout meals on the menu so I'd say that this place is a must-visit to those new to Norwich.

It's not open on Sundays though!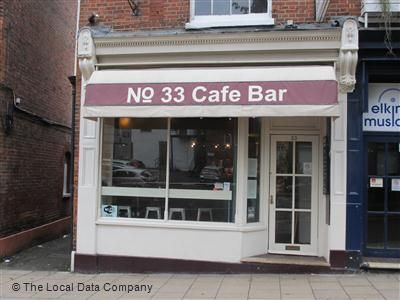 Moorish sell one thing and one thing only: falafel.

As a relatively new joint, Moorish has fast cemented its reputation as one of the best places to get a fast yet fresh bite.
Hot, freshly prepared falafels are stuffed into pitta bread and served with your choice of salad and sauce. An incredibly simple, guilt-free meal that is filling and delicious to boot. I treat myself to one of these babies at least once a month.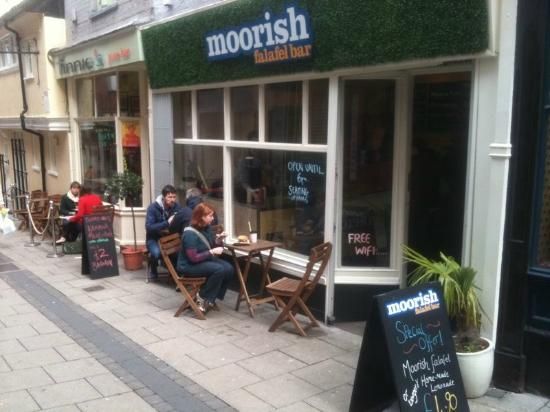 The Window is the smallest coffee shop in the world and incredibly good at what it does. You'll only ever find one person working the handles of the espresso machine and that's the owner, Hayley Draper, who works their fulltime with her dog Daisy.
The lovely thing about this place is the intimacy. At first, I was concerned that such a small establishment would be cliquey. However, it's quite the opposite. Hayley is very inviting and personable and her passion for coffee is evident in the great drinks she makes. Sometimes, Hayley's mum makes cakes to sell however, if you're just after a really good cup of Joe that you can enjoy by the river, this is the place to go and lots of national publications agree.
Pandora's Kitchen has recently reinvented itself. Before the New Year, it was known as the Vanilla Bean House and was in need of a serious makeover. Unloved and run down, the Vanilla Bean House sold the kind of jacket potatoes and sandwiches that one would expect from a pub lunch menu. However, almost overnight the place was transformed and a menu overhaul graced the newly anointed Pandora's Kitchen.
Now, alongside the vintage-inspired décor, you can expect handmade pizza, hog roast sandwiches and a delicious deli buffet that comes with the best cheese scones I've ever tasted. High tea is also available and although it's rather pricey, it's worth it if you want to treat yourself.
Although the menu at Frank's is very selective, they do what they very well. I often go there at night (it's open until 2am – bonus!) and share a famous Frank's Platter with a friend. It comes with a variety of bread and oils, a huge bowl of hummus and a mountain of olives.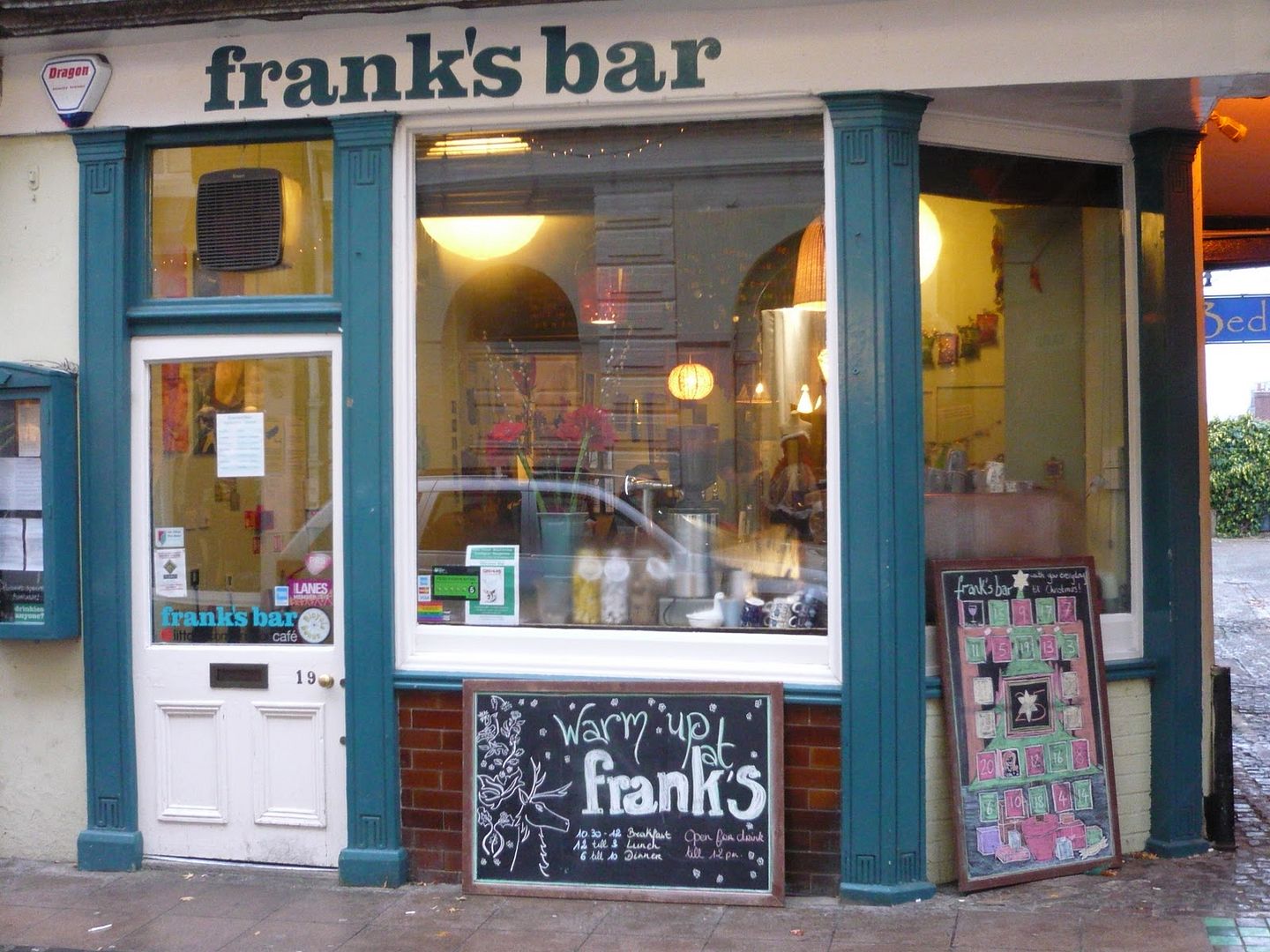 Frank's is also the only place in Norwich to get your teeth around traditional pancakes with maple syrup and bacon.

The pancakes here are seriously thick and doughy – which I like – and the bacon is cooked to a crisp. They screen movies in the back room on a Sunday and one of my favourite past times is watching a film I haven't seen for ages whilst eating the best pancakes in the east of England.