Cooking is a major part of my life and I am always on the lookout for kitchen utensils, spices and herbs that I can add to my fast growing collection. Add to that the fact that I'm always on the lookout for new recipes, makes creating this blog post a piece of cake...get it?
If you a budding chef who wants to create simple dishes to be proud of then there are a collection of really good apps that are available to help you get creative and to let your creative juices flow.
With this in mind, I have put together the top 5 best recipe apps that are available to iPhone users.
#1 – Jamie Oliver's 20 Minute Meals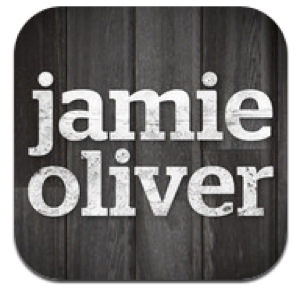 My all time favourite chef is Jamie Oliver so maybe I am slightly biased with this, but he does create some really easy, healthy, and quick meals that anyone can do.
The app is £4.99 which is a little on the expensive side I grant, but the app is packed full of great recipes (60 to be precise) and they all come with easy step-by-step instructions with photos to help you along the way.
If you need a few ingredients from the supermarket then you will find that the shopping list feature section of the app puts ingredients in order of aisles, so you won't be mucking about for hours trying to find where the passata is.
The thing I like about this app is that it goes further than recipes and you will find 21 exclusive videos of Jamie helping you master some tips and tricks.
#2 – How To Cook Everything
Coming in at second is the How To Cook Everything App which costs £2.99 to download, and is taken from the award winning cookbook. The app has over 2,000 recipes on offer, and boasts a funky timer feature so you do not overcook that pork!
As everything is built into the app, you can access all the recipes even when you don't have an Internet connection available.
It's certainly worth trying out if you are just starting out in the cooking world.
#3 – Whole Foods Market Recipes
When it comes to free apps you just have to give it a go, and that's exactly what the Whole Foods Market Recipe app is.
The app houses come 3,000 recipes and they are all broken down into categories. This means you will see a category for each type of course, and if you are cooking for someone that has special dietary requirements.
If you are like me and enjoy testing a few things out, then you will be happy to know that you can create your own meals plans with this app.
Perhaps the best part of this app is that you can enter ingredients you have available and it will tell you the recipes that you can cook with those ingredients. Brilliant!
#4 – Weber's On The Grill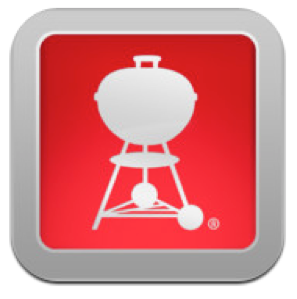 When it comes to meat and meat recipes, I tend to melt. So when I stumbled across this app I was more excited than a kid at Christmas (well not quite that much I guess).
The app costs £2.99 to download and if you are a fan of grilling, or hosts barbecue parties then this app really will appeal to you. There are 250 recipes for cooking all kinds of meat and then you get an extra 40 recipes on how to create your own sauces, marinades and rubs.
Just like the How To Cook Everything app, this app has an in-built timer so you can take your food off the grill or barbecue just at the right time.
#5 – Martha's Everyday Food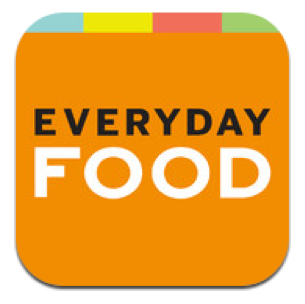 Finally in our list of the 5 best recipe apps I have chosen this 69 pence app by Martha Stewart. The app offers thousand of quick recipes that can be made for those families that are always on the go.
You can share recipes, create shopping lists on social media networks and you can even watch videos on how to improve basic culinary skills and techniques.
The highlight of this app for me, is the fact that you can turn on the option to receive daily notifications for recipe ideas. So if you have had a long hard day at work then this will take all the planning, organisation and sorting out of the equation for you.
Do you have any other recipe apps that you would like to share?
Guest post by Craig Timmis
Craig is a regular blogger at SellMyMobile.com, and has a keen interest in the world of cooking. You can follow him on Twitter @craigtimmins