A lot of parents feel the need to go all out when it comes to their children's birthday parties and this isn't only because they want their own children and their guests to have a fabulous time, it's also because they want to impress the other parents too. There's no getting away from the fact that children's birthday parties can be ridiculously expensive if you go to the effort of hiring out a venue, entertainment and a caterer for the event. However, if you are willing to and have the time to plan and organise the party yourself and hold it at home, it could be just as spectacular but much cheaper and it can also be educational. The problem with birthday parties nowadays is that they're generally focused around games, entertainment and activities that don't really benefit the children in anyway. There are however plenty of children's party alternatives that are fun and they'll love but that are also educational and beneficial to their development.
Forget the afternoons at the bowling alley, parties at McDonalds and the local play centre because although the kid's really enjoy them they don't really benefit in any way – other than exercise if you choose to go to a nearby soft play centre.
Another popular choice for a toddler's party is a bouncy castle but all too often these result in the castle being deflated or the children being board before it's time to leave and the adults having to come up with another form of entertainment to keep them occupied. However, there's really no need to let the stress mount when it comes to your child's birthday party because there are plenty of ways to keep them entertained for an entire afternoon.
Although the idea of an educational birthday party is foreign to most people they can actually be highly successful and these are the parties that kids tend to remember. Although this might seem like a lot more work than hiring out your child's favourite ice cream parlour or magician it really isn't because there are plenty of organisations out there that specialise in educational kid's entertainment.
One popular choice for birthday parties at the moment is to have a local wildlife expert – e.g. someone who keeps owls, snakes or lizards – to come to the party and show the kids the animals, let them hold them and explain all about what they eat, where they live and where they come from. Pretty much all children love animals and the opportunity to get close to unusual animals that they're unlikely to come across is a great way for them to learn. Alternatively, if there aren't wildlife experts in your area, consider taking your child and a few of their friends to a local petting zoo where they can meet a variety of animals including everything from pigs to lizards.
After this kind of party you might worry about how you can follow it up in the future, but there's really no need to get stressed about it because there are plenty of options when it comes to educational parties. Whether your child is interested in science, dinosaurs or princesses and castles there are so many options out there that people don't even look into.
There are opportunities to set up mock archaeological digs where they can search for bones and fossils if they're interested in dinosaurs and digging. If they're interested in science then head to your local science centre or buy a few chemistry sets and allow them to do some controlled experiments at home or finally you could take them to a local castle where quite often there will be some kind of dramatic performance, a banquet or other activities aimed at young children.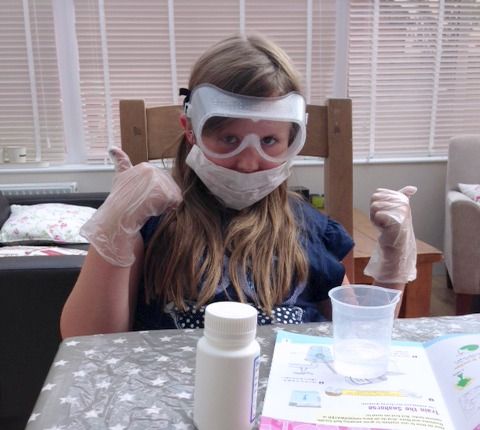 All of these things will be great fun for your child but will also be a great educational experience for them too which is much more beneficial than the usual birthday party where children remain hyperactive and overexcited for the rest of the day.
This guest post was submitted by Baby Hamper Gift ,a UK based company who provide beautiful, personalised gifts for babies along with educational soft books which toddlers also love.