Christmas is built on a centrepiece of generational traditions and Christmas' past. From food and festivities to the opening of gifts, the traditions of Christmas time never grow old and none more so than the mammoth Christmas dinner.
In this modern day and age, people are often looking for new and exciting ways to merge the nostalgia of old with the experiments of today. So why not carry on this notion by experimenting with your Christmas dinner this year?
Plate Something Different This Year
Turkey is often the 'bird' of choice for many households and has been for centuries, and whilst the juicy texture of turkey is enough to water any mouth, why not broaden your horizons and try something a little bit different this year?
The kitchen is often a hub of activity around this time of year so having a fully-functional kitchen can help you be an efficient, productive and creative cook.

Whether you are cooking for the family, friends or the masses, check out these delicious dinner ideas for a festive twist for all.
Beef
Beef is a sure-fire way to get those mouths watering with its tender cut and filling textures. Slow-cooked and juicy, glazing a rib of beef with a combination of horseradish sauce and mustard as well as slow roasted veg will create a concoction of taste in every bite. Complimented with a smooth red wine gravy and crispy Yorkshire puddings, Christmas can have a whole new taste.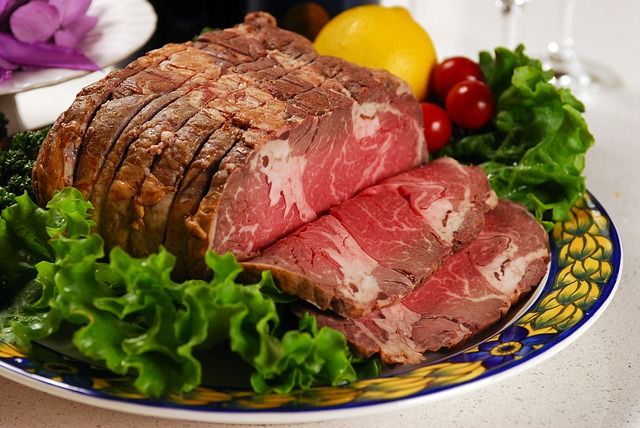 Duck
Small birds bring a more delicate taste and don't require an early morning wake up call to pre-heat the oven. Perfect for feeding large numbers, simply massage a garlic butter mixed with a handful of thyme and rosemary and stuff the bird with more garlic, herbs and lemon before tying the legs in pace with string.
Fish
A truly, eastern feel, fish has long been a part of other cultural traditions around the world. With carp, sea bass, turbot, salmon and Brill to name but a few, simply serve your selection in the centre of the table and allow everyone to dig in.
Vegetarian
The veggie roast is no longer the trimming-less dish of years gone-by. If anything, a vegetable Christmas dinner allows you to explore traditions further. Roasted butternut squash glazed in mango chutney, cranberries, thyme sage and chopped walnuts is a delicious main in itself, and that's before the festive traditions of roast potatoes, applesauce and piping hot onion gravy.
Goose
A big bird for big bellies, goose is a much juicier, flavoursome pallet with goose fat often used to soak the 'trimmings'. Cooking takes time, but with a bit of prep, a good stuffing and beautifully rich baste, you can have a meal fit for any table size. Rub with salt, pepper, herbs and chopped fruit to really stir your taste buds.
Choosing what to have on your table this Christmas is the easy bit; the cooking, the organising and the preparation can prove the most challenging so give yourself plenty of time and practise your course a few times before the big day.